St Anne's are lucky enough to have 8 staff members participating and being apart of taking on the amazing challenge of the Maserati Tour de Yorkshire Ride on Sunday 6 May 2018.
The team are doing their amazing 'day' jobs as Support Workers/Managers and training hard as much as they can in their own time for the Maserati Tour de Yorkshire Ride as well as maintaining their own personal commitments and raising money for St Anne's clients.
You can sponsor our rides or support us at Just Giving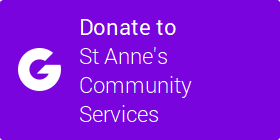 How your money helps
The money raised in the Maserati Tour de Yorkshire Ride will go towards our assistive technology which are devices for people with disabilities. Assistive Technology promotes independence by enabling people to perform tasks that they were formerly unable to accomplish, or had great difficulty accomplishing, by providing enhancements to, or changing methods of interacting with technology. St Anne's would like to purchase modern touch screen mobile computers such as IPads/tablets which allows our clients to access multi-touch gestures through pre-programmed onscreen buttons giving our clients ways to communicate.
St Anne's were also lucky enough to secure sponsorship from Bartlett and Office Team and both based in Leeds, so look out for our yellow and blue jerseys!!!
This year's race has three routes to choose from:
Short Route: 49km
Medium Route: 84km
Long Route: 129km
Meet the Team
Ben Deith – Daleholme, Settle
Nerys Rolinson – Phoenix Court, Todmorden
Shaun Frost – Kingsmill Court, Huddersfield
Matthew Jones – Bradford
Neil Thomas – Bradford
Grace Issacs – Shared Lives, Leeds
Stephanie Harper – Wetherby
Adrian Lord – External