Leading person-centred care and support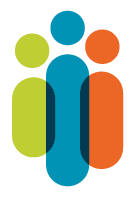 Since our creation in 1971, we have been proud to deliver and develop services to support the most vulnerable in society. As a not-for profit organisation, we channel all our funds into the people we care for, putting them first, so they can have "A life without limits"
We are PROUD to be St Anne's, and we are PROUD of our people, our communities and our support (the three characters of our logo).
Committed to people

People supporting people

People are at the heart of everything we do. Our person-centred care approach holds true to our ethos of listening to the needs of the people we care for. We work hand in hand with our clients so they can help shape the care they receive.

Delivering our care is our greatest asset, our staff. We employ over 1600 people from highly trained nurses, trainers and devoted support workers, aided by support functions. We pride ourselves on being one team, devoted to our vision – of "A life without limits for the people we support".

All our services are designed with the individuality of each of our service users, bespoke to their needs and circumstances and shaped hand in hand with them.

We are committed to ensuring the people we support have fulfilled lives, in which their interests and goals are realised through our care.

Our services depend on the talents and skills of our teams. We are committed to investing constantly in our skills development, through the latest career  and professional development programmes. Not only do we want our staff to achieve their personal achievement goals, we want them to see working with St Anne's not just as a job, but a vocation of care they enjoy.

We are proud to be St Anne's, and proud to support people and their communities.

Supporting Communities

Services to support fulfilled lives

Belonging is an important part of each person, we all like to feel an attachment to a community whether that is of interest, health, activity, or location.

At St Anne's we believe both the people we support and our staff have an important role to play in community life. We are committed through our person-centred care plan approach, to work with each person we support to highlight the things they enjoy within each community setting.

Community interaction provides confidence and life skills which support positive health and wellbeing. All the people we support are encouraged to play an active role in their community.

We are also committed to exploring new avenues of partnership working in which we can offer, alongside partner agencies, access to greater facilities which will support our clients and their lives.

St Anne's has an active corporate social responsibility and we take pride in supporting our communities, their outcomes and diversity.

Leading person-centred support

Enabling people to lead independent lives

We are all about people, we pride ourselves on taking the time to understand people's needs and care requirements, and to work with them and their family or support network to ensure the support they need is tailored to them and delivered with high quality.

By undertaking this approach our support is built in a unique way, we support not only medical conditions and long term conditions, but general health and wellbeing and aspirations.

We all want a life of choice and fulfillment for our clients, and our care reflects this for the people we support, in many respects our support reflects 'social prescribing', which focuses on participation, access and inclusion to the things we all enjoy the most, this supports better life outcomes.

Our support is based on a holistic approach in which we work together, looking at the bigger picture of the needs of the people we support, to create outcomes that will enhance their lives.

We are proud to deliver a comprehensive range of services to support people. Each of our services has the same unique core of delivering person-centred, bespoke care.

We are specialists in:

Nursing care – providing 24 hour support to people in inspiring and caring environments.
Respite care – designed to leave a positive impact on the carer and the family member.
Supporting Living/ Outreach / Domiciliary Care – supporting people to lead fulfilled lives.
Community interaction and skills development through our Shared Lives scheme.
Supporting homeless people, providing them with options for their future.
Helping people to have a brighter future, supporting them through  substance abuse.
Delivering quality housing options, giving people a place to call home, a base for them to look to the future.

To discover more about the services and support we deliver, please see our Skills and Services pages.