Leading person-centred care and support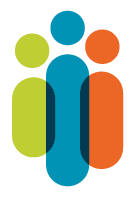 Since our creation in 1971, we have been proud to deliver and develop services to support the most vulnerable in society. As a not-for profit organisation, we channel all our funds into the people we care for, putting them first, so they can have "A life without limits"
We are PROUD to be St Anne's, and we are PROUD of our people, our communities and our support (the three characters of our logo).
People
Community
Support
Feedback
Committed to people

People supporting people

People are at the heart of everything we do. Our person-centred care approach holds true to our ethos of listening to the needs of the people we care for. We work hand in hand with our clients so they can help shape the care they receive.

Delivering our care is our greatest asset, our staff. We employ over 1600 people from highly trained nurses, trainers and devoted support workers, aided by support functions. We pride ourselves on being one team, devoted to our vision – of "A life without limits for the people we support".

All our services are designed with the individuality of each of our service users, bespoke to their needs and circumstances and shaped hand in hand with them.

We are committed to ensuring the people we support have fulfilled lives, in which their interests and goals are realised through our care.

Our services depend on the talents and skills of our teams. We are committed to investing constantly in our skills development, through the latest career  and professional development programmes. Not only do we want our staff to achieve their personal achievement goals, we want them to see working with St Anne's not just as a job, but a vocation of care they enjoy.

We are proud to be St Anne's, and proud to support people and their communities.

Supporting Communities

Services to support fulfilled lives

Belonging is an important part of each person, we all like to feel an attachment to a community whether that is of interest, health, activity, or location.

At St Anne's we believe both the people we support and our staff have an important role to play in community life. We are committed through our person-centred care plan approach, to work with each person we support to highlight the things they enjoy within each community setting.

Community interaction provides confidence and life skills which support positive health and wellbeing. All the people we support are encouraged to play an active role in their community.

We are also committed to exploring new avenues of partnership working in which we can offer, alongside partner agencies, access to greater facilities which will support our clients and their lives.

St Anne's has an active corporate social responsibility and we take pride in supporting our communities, their outcomes and diversity.

Leading person-centred support

Enabling people to lead independent lives

We are all about people, we pride ourselves on taking the time to understand people's needs and care requirements, and to work with them and their family or support network to ensure the support they need is tailored to them and delivered with high quality.

By undertaking this approach our support is built in a unique way, we support not only medical conditions and long term conditions, but general health and wellbeing and aspirations.

We all want a life of choice and fulfillment for our clients, and our care reflects this for the people we support, in many respects our support reflects 'social prescribing', which focuses on participation, access and inclusion to the things we all enjoy the most, this supports better life outcomes.

Our support is based on a holistic approach in which we work together, looking at the bigger picture of the needs of the people we support, to create outcomes that will enhance their lives.

We are proud to deliver a comprehensive range of services to support people. Each of our services has the same unique core of delivering person-centred, bespoke care.

We are specialists in:

Nursing care – providing 24 hour support to people in inspiring and caring environments.
Respite care – designed to leave a positive impact on the carer and the family member.
Supporting Living/ Outreach / Domiciliary Care – supporting people to lead fulfilled lives.
Community interaction and skills development through our Shared Lives scheme.
Supporting homeless people, providing them with options for their future.
Helping people to have a brighter future, supporting them through  substance abuse.
Delivering quality housing options, giving people a place to call home, a base for them to look to the future.

To discover more about the services and support we deliver, please see our Skills and Services pages.

Feedback

We pride ourselves in the quality of our care, and the outcomes we support for our clients.

Below are a few quotes sent to our Quality Team regarding  our service delivery.

May 2022

I could not have done my journey without you to guide me in the right way, I am now looking forwards to the rest of my life.

Amanda … I have embraced all your words and I'll never forget the way you're passionate about everything.

Dave is the man, the man that can make me see what is achieved. You throw yourself in and show us our worth and help build us back up. It's not just a job, seeing the end result for you is what makes it worthwhile.

Roz you're a pro at getting us to let go and say what we feel. Your calm soothing voice and reassuring words, sessions with you are unreal.

George, lessons with you rock, a genuine guy and you always wear the best socks.

Steve a true gent … always gets stuck in, loves meeting new clients and a great addition, he is ace.

Client feedback

Bismark Court: Annie I Just wanted to thank you and your colleagues for your time and insight to the goings on at Hyde Park Rd. What a fantastic environment and home you have provided for the clients there. It was really insightful listening to some of the clients and how gratifying for a couple of them to mention it is the best place they've ever lived.
Foxview: During an Multidisciplinary Team Meeting about an emergency guest currently staying at Foxview, Sian praised the staff at Foxview for how they have supported the guest and the progress that has been seen by her carers since being in the service.  This has included how the guest adapted to coming into a care environment and interacting with different people, how settled she has become and any behaviours she previously displayed have significantly reduced.  Also, how her general appearance and health appears much improved.  This feedback has provided Sian with confidence to be able to support the guest in their care home as a permanent home for her and we have started the transition period.

May 2022:

Bradford Supported Living: Most definitely the staff at St Annes go over and above their role as carers to ensure that the service users are cared for at the highest level. I could name at least several examples, but be assured that the experience I have had with the staff for the last 12 months has been most admirable They put the people they support at the heart of the service and take a very person-centred approach to care.

April 2022

Ashwood Group: During a contact visit which was attended by the Head of Quality, the CQC inspector complimented the Manager, saying " We needed to bottle his enthusiasm and passion and share it out".  The CQC inspector was extremely pleased with the examples provided around person centred care and choice. They said the meeting had been an absolute joy, to hear about all the ways the service thinks outside the box to support clients to fulfil their wishes and also keep their relationships strong with those who matter to them.
Floating Outreach: Father of a client rang to say both he and his daughter were really happy with new support worker Aliah who had been coming. She understands their culture which is really important to them. They requested to have her on their rota more often.

March 2022:

Oxfield Court:  HR mother has called to say that her daughter "Has blossomed since moving into bungalow 2" on Oxfield court.
She only moved in a couple of weeks ago and it was not expected to go as well as it has done which is amazing.
Track Road: Client's father wrote to say that 'It was the best decision I ever made putting M in your care' and the letter states that 'you could not do any better ' and that he has no concerns.

February 2022:

South Kirklees Mental Health Service:  "All positive. I can't thank you all enough for the outstanding care. It's incredible he is going to the D&D cafe something he has always wanted to do and I would love if he could be continually supported to do this as it's such a positive thing for him to be able to go out and socialise while playing the game he loves".