Welcoming our new Chair and Vice-Chair
Welcoming our new Chair and Vice-Chair
One of the north's leading charities, St. Anne's Community Services (St. Anne's), has appointed a new Chair and Vice Chair.
The new Chair is Anthea Sully, who is Chief Executive of White Ribbon UK, a charity that works to end domestic violence toward women. Anthea first joined the board of St Anne's in early 2021 as Vice-Chair, will replace Ian McIntosh who has represented St Anne's since 2019.
Anthea Sully said: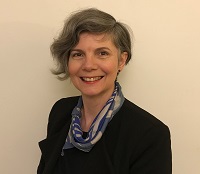 "I am delighted to become the new chair of St Anne's. I'm really looking forward to working alongside everyone. I joined the Trustees in March this year and have been getting to know St Anne's, but I am really hoping that I will be able to start meeting clients and staff in person soon which will help me learn more. There is a little more about me on the St Anne's website.  Thank you to everyone who has already welcomed me.  I also need to thank Ian McIntosh, our outgoing Chair, for everything that he has done for St Anne's for the last few years."
Joining Anthea as Vice Chair is Bryan Machin, who is the Deputy Chief Executive and Director of Finance at Leeds Community Healthcare NHS Trust and has over 15 years' experience as an NHS Finance Director. Bryan was elected to the St Anne's board in 2020.
Bryan Machin said;
"I am delighted to have been asked to support Anthea as Vice-Chair.  I hope to be able to start visiting some of St Anne's services as soon as circumstances allow."
Azra Kirkby, Chief Executive Officer for St Anne's said;
"I would like to extend my warmest thanks to Ian McIntosh, who has over seen many developments within St Anne's and has provided a wealth of experience and insight. We wish him well for the future.
"I welcome our new Chair and Vice-Chair to their roles, who I am sure will bring their expertise and knowledge in abundance as we continue to lead the way in person-centred care.
"It is important for charity organisations to continually refresh as society and care needs change, and I look forward to working with both Anthea and Bryan as St Anne's continues to grow and progress in the years to come".