Without Limits – Summer & Autumn 21
Without Limits
Welcome to the twice yearly St Anne's client update, 'Without Limits'.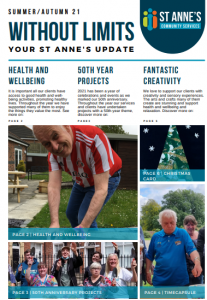 2021 has been a difficult year with Covid, but our clients have enjoyed many experiences, events, day's out and celebrations.
We are dedicated and proud to supporting all our clients to live life without limits. Click the image to discover more.